TRAFFIC EXCHANGES: THE UNTAPPED POWER SOURCE
From that title, you may be thinking.

WHAT ARE TRAFFIC EXCHANGES?
​

Let me give you a simple, explanation.

A traffic exchange is a website where you agree to view someone's ad in exchange for a credit.

​That credit will allow you to post your ad on that site for members to see.

So members of the site help each other by viewing each others' ads.

On the surface, that doesn't sound like much.

It can sound like a spam opportunity.

But, if you are can unlock the potential, the possibilities are worth it.

This blog post will share 3 tips you can use to be successful with traffic exchanges.

Keep reading to find out more.

Also, you can check out the video below to see traffic exchanges I am currently using to
build my online business.
3 TIPS ON USING AND GETTING THE MOST OUT OF TRAFFIC EXCHANGES
So, here are some tips you can use to get the most out of traffic exchanges.
1) CAPTURE ATTENTION!

On a traffic exchange, you have a timer.

This timer is only a few seconds long.

SO MAKE IT COUNT!

Use bright colors, headlines, and font to get the attention to your ad.

You do this by using a SPLASH PAGE.

A splash page is designed to capture attention.

Click the image below to see how I create my splash pages.
2) PROMOTE SMART
The next tip is that you need to promote smart.
You need to know something.
Most people aren't on traffic exchanges to pay out money.
(Not to say they never will.)
The thing is, they are getting traffic for their ads and splash pages.
You need to offer something that helps them out.
MORE TRAFFIC!
So, you want to make sure you are help people to get more traffic to their sites.
Click
HERE
to see my list of traffic sources I use.
The key is to promote traffic or something that trains them to get more traffic/sales.
See the image below for an offer you can give away for FREE!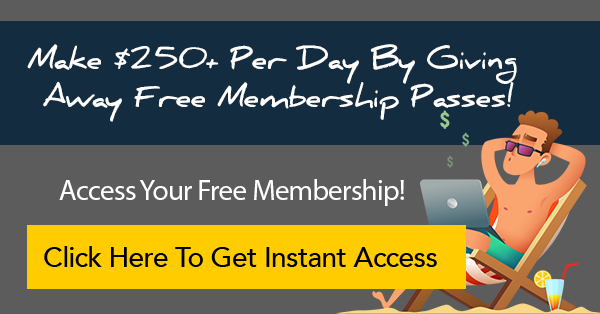 3) SET ASIDE TIME TO BUILD YOUR CREDITS
Using traffic exchanges is
NOT
a spectator sport.
You have to get off the sidelines and get into the game.
Unless you are an upgraded member, you will have to exchange your time to get traffic.
My suggestion is either to upgrade on a traffic site, like
THIS ONE
.
OR.....
Set aside time each day to build your credits.
Choose a few traffic exchanges, maybe two to start.
Then spend at least 30 minutes on building up your credits.
Now, let me share a tip that the pros of traffic exchanges use...
Promote traffic exchanges on other traffic exchanges.
Most TE's (Traffic Exchanges) reward you with credits for getting referrals.
So, you want to offer something like what you will see below. (Click the image to join or find out more)
This site gives you 250 FREE CREDITS FOR JOINING!

Those are the kinds of incentives you went to offer.

Promoting other traffic exchanges, free traffic sources, or training when using splash (capture) pages are the way to go when using traffic exchanges.
CONCLUSION
Traffic exchanges can be an untapped source of great traffic when used properly.

Most traffic exchanges can be a good source of traffic for affiliate marketing...

when you take time to invest in them.

Thank you for reading and I hope this helps.
Thank you for reading and God bless.

(NOTE: This post will contain some affiliate offers and products. If you choose to participate in any offers or partake of any products, I may get a commission. Results are not guaranteed and will depend on YOUR effort. Any results you get from my content, blog, channel, or content in any other form cannot be guaranteed.)